Thank you to all the local authors who participated in our 2014 Local Author Fair!
Participating Authors:
Steven Cribley
Pennies in the Fuse Box

A road map to madness…poetry…prose…stage play…novel…a story about the residents of Glinkyville and what it means to be "crazy", written by a fifth rate pamphlateer…this certainly is not literature, more a death knell to culture…no chronicler of normalcy, we find our misanthropic author an eavesdropper, if not full particiapant, in a sullied world of chemical dependents and suicidals…truly, a bent poet of the muck…the worst of Tijuana Bibles…the anti-novel nobody has been waiting for…no opus–just pus…a blind visionary…as crazy a read as those crazies who read crazy books…careful where you step, you'll never get it off of the bottom of your shoes…
Website: http://www.amazon.com/Pennies-IN-The-Fusebox-Anti-Epic/dp/1477694773/ref=sr_1_1?ie=UTF8&qid=1397481194&sr=8-1&keywords=pennies+in+the+fuse+box
Epic Poetry
Audience: Adults
William Frank Diedrich
Adults at Work: How Individuals and Organizations Can Grow Up
Adults at Work combines elements of psychological, emotional, spiritual, and organizational growth. Just as a seed has an imprint of a mature plant, every individual carries the imprint of what she or he can be. This is the inner adult, the mature human who consistently transcends fear to live authentically. Every organization of humans, whether it be a family, a company, a community, or an institution, carries the imprint of what it can be. Adults at Work is an inspirational and practical book that shows you how to develop your inner adult and to influence the growth of people around you.
Website: adults-at-work.com/
Self-Help/Business
Audience: Adults
Jim C. Hines
Libromancer: Book One in the Magic Ex Libris Series
They're back. And they want revenge…Sent to investigate the brutal slaughter of a wendigo in the north Michigan town of Tamarack, Isaac Vainio and his companions find they have wandered into something far more dangerous than a simple killing. A long established werewolf territory, Tamarack is rife with ancient enemies of Libriomancy who quest for revenge. Isaac has the help of Lena Greenwood, his dryad bodyguard born from the pages of a pulp fantasy novel, but he is not the only one in need of her unique and formidable powers…
The Stepsister Scheme: Book One in the Princess Novels Series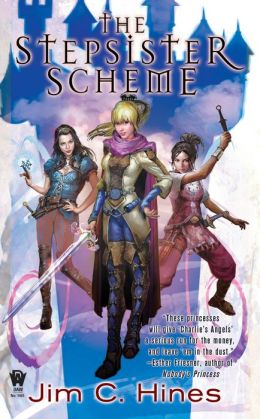 What would happen if an author went back to the darker themes of the original fairy tales for his plots, and then crossed the Disney princesses with Charlie's Angels? What's delivered is The Stepsister Scheme?a whole new take on what happened to Cinderella and her prince after the wedding. And with Jim C. Hines penning the tale readers can bet it won't be 'and they lived happily ever after.'
Website: http://www.jimchines.com/
Genre: Fantasy
Audience: Adults
Mary Morgan
The Face at Mount Rushmore: Book 2 National Park Mystery Series
The National Parks Mystery series is a series of books being written by Mary featuring a family that encounters mysterious adventures as they travel to different U.S. National Parks. These books give young readers what they have come to expect from Mary Morgan – a book of mystery they can take to the park and live out!
Ben and Bekka have no idea what awaits them at Mount Rushmore National Monument. If only the Presidents could talk! Mary weaves a tale with threads of local mining history, natural attractions, Native American interest, and a national monument, climaxing with youthful heroes saving the day!
Stolen Treasure at Pictured Rocks: Book 1 National Parks Mystery Series
While exploring Michigan's Pictured Rocks National Lakeshore Park, twins, Ben and Bekka Cooper, along with a new friend Eli, discover not only the beauty of Lake Superior, but encounter more than they bargained for. With keen eyes and quick thinking, they came upon thieves planning to steal artifacts from sunken ships. Needless to say, their vacation was more than just a camping trip.
This book is a perfect companion to be read going to the Park, while at the Park, or upon leaving. Imagine reading this mystery around your campfire or by flashlight at your campsite.
Website: http://www.nationalparkmysteries.com
Genre: Mystery
Audience: Ages 7-12
Colleen Nye
When In Maui
When Alice Tyler left for Maui on what was supposed to be a vacation with friends, she found herself leaving behind her best friend, Vivianne Cook. Neither of them knew what was in store for themselves. Ryan Perry falls for Alice while on the island and enlists Vivianne to help him convince her that she can overcome her fears of love and live happily ever after, but can Alice listen to her best friend's advice? And what happens when the tables are turned?
When In Maui is a story that depicts two completely different people with two completely different outlooks on life and love. And how those same two people can be best friends, opening each other up to experiences and, in the process, creating humorous situations that shape the course of their lives. A must read for everyone with a good mix of romance and comedy. You'll find yourself drawn to the characters while laughing until your sides hurt as you watch them find their true selves ~ even though they thought they already knew who they were.
Website: http://www.writingattheledges.com/members-pages/colleen-nye/
Genre: Romance, Humor
Audience: Adults
Ted M. Reuschel
Ancient Forests: Trees and Timber in Bible Lands and Times
The great variety of trees and forest products make our everyday lives both fascinating and comfortable. But wood was absolutely critical to our ancestors, from the survival of families to the fate of entire nations.
And what has become of those magnificent cedars of Lebanon, as well as the other once-extensive forests of the surrounding Mediterranean area? The Bible, one of the world's most ancient books, gives us tantalizing insights, and modern archaeology has filled in many of the details.
Over the millennia, the famous cedars of Lebanon and many other ancient Mediterranean forests were severely diminished, but in the meantime played a key role in the state of Mediterranean-world affairs.
Considerable environmental damage was associated with harvest of timber in ancient times, and only a few visionary and courageous voices spoke up in recognition and warning. However, public awareness and advances in knowledge and understanding eventually led to more responsible forest management and environmental protection. Analyses of more recent trends in care and management provide reasons for both renewed optimism, and continued caution.
Website: http://www.asaphforesttrees.com/
Genre: History, Nonfiction
Audience: Adults
Barbara Saxena
Souviens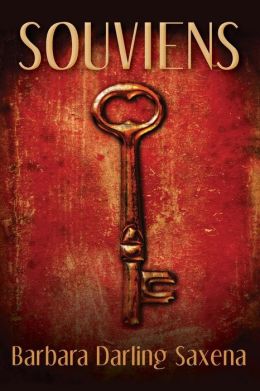 Could Dr. Dakota Graham, a busy family practice doctor, have inherited more from her ancestors than her brains and beauty? If she believes the unorthodox theories of Dr. Theo Everett, the scientist enlisted to cure her recurrent nightmares, Dakota has also inherited actual memories from her ancestor's experiences. Their shared research into ancestral memories will have unexpected consequences that may destroy her family and threaten her future as well.
Independent Publisher Book Awards Winner 2013
Website: http://bit.ly/1cHXcM9
Genre: Mystery
Jessica Schaub
Unforgettable Roads
Jack Elliott has Alzheimer's . To preserve his mind, he has written his life's story: the lessons, the gains and the losses he has lived through, in hopes that as his granddaughter, Alison, comes of age, she will not make the same mistakes he did. For her birthday, Jack takes Alison on a journey to the places in the West where he found his independence in life, his dependence on God, and fell in love for the first time.
When Jack's journals are stolen, Alison realizes that nothing will protect her grandfather from the evils of Alzheimer's. Victims of a hit-and-run, Jack is seriously injured. Desperate to find a piece of his past to bring to him, Alison continues the journey, searching for answers, seeking the people and places her grandfather once knew. As Alison follows the stories she grew up on, she realizes that she's looking for Jack's first love…and it's not her grandmother. Will this woman be enough? Will she be the 'kiss' that wakes him up?
Website: www.booksbyjessica.com
Genre: Fiction
Audience: Young Adults/Adults
Elaine Scribner
Stride Like a Lion, Soar Like an Eagle
This book is a compendium of strategies, resources and time-honored wisdom about the pursuit of happiness. Whether this is your 19th life change or your first venture into the world, there is something in here for you.
The exercises and decision trees will help you hear and trust your own wisdom, find balance, be resilient in times of economic and emotional upheaval, and be happy and joyful. When LIFE happens, it is possible to remain happy and whole and to think clearly.
Website: http://www.elainescribner.com/
Genre: Self-Help
M.j. Simon
Ghosts. Whimsy. Enchanted lands never before encountered. The occasional serial killer. All against the backdrop of the expansive Lake Michigan shore. Accompany novelist M.J. Simon down her own personal rabbit hole into secret worlds and along winding pathways of mystics, murderers, and courageous, if colorful, heroes. Hope you have loads of fun along the way.
Shadow's Embrace

A young woman drowns mysteriously. More than a century later, the mystery surrounding her death continues to haunt a small lakeside community. Ghostly manifestations and psychic disturbances emanate from the dead woman's house. A house Maggie King has inherited. Maggie doesn't know what to believe. A tall, dark, handsome dead man prowls the corridors of the rambling old house in search of his lost love. Dangerous ghost or deadly hoax? Jack Steele, a local psychologist and student of the paranormal, wants full access to Maggie's inheritance. Prime suspect perhaps, but the attraction between the two is immediate and strong. Suspense builds as past and present merge and the line between the living and the dead grows ever fainter.
Shades of Gray

Haunted by an enigmatic yet dangerous spirit from the past, Paige must solve the mystery of the tortured soul before it can drag her and her friends into its realm of death and despair. Her only leads are the shoddy prose of a period romance novel that is seemingly writing itself on her laptop and the somewhat tenuous clues unearthed by an eager squad of amateur ghost hunters.
From disappearing dogs to vivid nightmares, from luminous orbs to apparitions caught on high-tech film, Paige's bizarre and terrifying experiences teach her that there's more to life (and death) than she ever thought possible. Things rarely boil down to stark black-and-white. All you have to do is scratch the surface to find the Shades of Gray.
Dragon Sleep

For creative writer, artist, and librarian Elizabeth Rinehart, the world of make-believe has always been a source of magic, wonder, and comfort. Beth's imaginary world is a pleasant, waking dream. Little does she know her dream has taken on a life of its own in an alternate universe.
When the imaginary world of Elizabeth's disturbed childhood friend, Zachary Blake, an angry boy who grew up to be a serial killer, also starts manifesting itself, the peaceful dream becomes a twisted nightmare. With each murder Zachary commits, the barrier between worlds becomes thinner, and the three worlds threaten to merge into one. It's up to Beth, with the help of her imaginary friends and the man she loves, to stop the murders, contain Zachary's horrific fantasy world, and save her beloved Enchanted Forest, if only she can.
Website: http://www.melindajsimon.com/
Genre: Fantasy
Audience: Adult
Lori Nelson Spielman
The Life List

In this utterly charming debut—perfect for fans of Cecelia Ahern's P.S., I Love You and Allison Winn Scotch's Time of My Life—one woman sets out to complete her old list of childhood goals, and finds that her lifelong dreams lead her down a path she never expects.
1. Go to Paris
2. Have a baby, maybe two
3. Fall in love
Brett Bohlinger seems to have it all: a plum job, a spacious loft, an irresistibly handsome boyfriend. All in all, a charmed life. That is, until her beloved mother passes away, leaving behind a will with one big stipulation: In order to receive her inheritance, Brett must first complete the life list of goals she'd written when she was a naïve girl of fourteen. Grief-stricken, Brett can barely make sense of her mother's decision—her childhood dreams don't resemble her ambitions at age thirty-four in the slightest. Some seem impossible. How can she possibly have a relationship with a father who died seven years ago? Other goals (Be an awesome teacher!) would require her to reinvent her entire future. As Brett reluctantly embarks on a perplexing journey in search of her adolescent dreams, one thing becomes clear. Sometimes life's sweetest gifts can be found in the most unexpected places.
Website: http://lorinelsonspielman.com/
Genre: Fiction
Audience: Adult
Jonathan Stars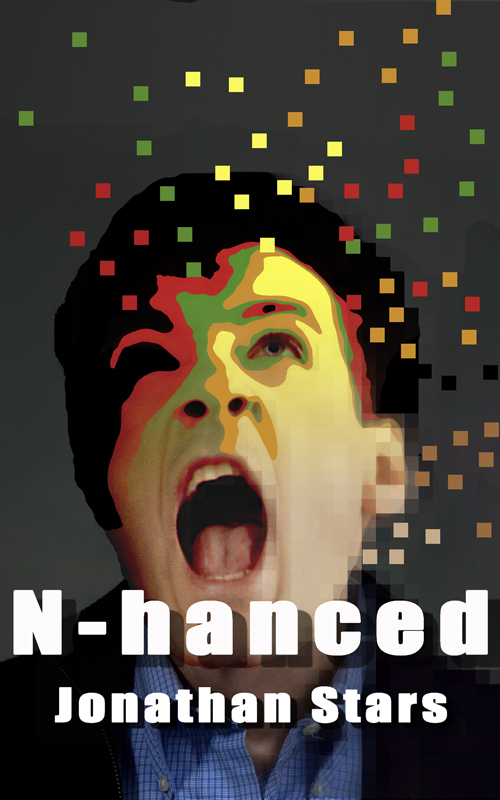 n-hanced

The year is 2035 and Charlie Noble invents N-hanced, an app for nano computers in the human brain. It promises to bring hope and prosperity to the downtrodden by making users instant experts on any subject. It will also free Charlie from his personal demons.
While still in the testing phase, some of his volunteers commit suicide under mysterious circumstances. Before Charlie can find out whether the problem is his software, corporate espionage or something else entirely, the board terminates his project.
Accused of negligent homicide, Charlie flees government agents who threaten his life. In desperation he turns to his estranged friend, Jeff, who has abandoned all things high tech and is against everything Charlie stands for. Jeff is Charlie's last hope to help save him from disgrace and a life in prison—and to put N-hanced back on track to changing the world.
Website: http://www.n-hanced.com/
Genre: Tech-Thriller
Audience: Adult
Jody Valley
A Venomous Cocktail

Shattered and desperately in need of healing, Kera Van Brocklin has left one war zone only to find another awaits her at home.
Her father's funeral is only the beginning of a breach in her Michigan hometown's peace as LGBT activists push for civil rights only to be stymied by a mysteriously funded "citizens" group. She doesn't want to take sides, but has little choice: she is an out lesbian and her old friend Mandy is leading the charge for rights. Her feelings for Mandy, after all these years, only complicate her emotional stability.
Her decision puts Kera further at odds with her twin, Deidre, whose marriage to a right-wing religious leader strains their once close relationship. With tension running high, the last thing anyone expects is a brutal murder—and that Kera is the prime suspect.
Website: https://www.facebook.com/jody.valley/Author
Genre: Fiction
Audience: Adult
Jordan VanZwoll
Amy Meets the Boulder King
Amy is just an ordinary girl, but will she save the world?  There is a legend that everyone has heard, except Amy.  She will figure out the legend and only she knows that the Boulder King is real.  This legend is planning to destroy the earth and turn it into his own planet.  But how could just one girl save the whole world?
Allison's World
Allison loves to draw.  But little does she know, when she creates these drawings, she's creating a whole new world!  She also drew a special picture of a character from her favorite childhood book.  But boy, does this character turn evil!  Allison must use her drawing skills to save this world, but will she be too late?
Website: http://amzn.to/1ijvOfh
Genre: Fiction
Audience: Youth
Judith Wade
The Secret of Mermaid Island
Bonnie Campbell vows to make the best of a summer spent away from her school friends on remote Mermaid Island. Things get more interesting when Bonnie discovers the island is the home of a famous celebrity, but as time passes she begins to suspect that Mermaid Island may hold an even bigger secret. Is it possible the island has a real mermaid? Bonnie and her friends return in The Mermaid's Gift and Mermaid Dreams, both by Judith Wade. Also from Judith Wade – Faelen, The Horse from the Sea. NEW – A Mermaid in Whitecap Bay.
Website: http://facebook.com/mermaidislandbooks
Genre: Fiction
Audience: Ages 8-12
Larry Webb
As Life Goes On
While mowing the lawn, Jeremy has an intuitive flash of a hit-and-run accident killing Scott, his lifelong neighbor and best friend. The reality of the accident leaves him devastated beyond belief. He finds no relief until he visits the cemetery for the first time a week after the funeral. When he arrives, he sees Scott's ghost along with Mooshy, the ghost of his long dead dog sitting on the mound of dirt waiting for him. After initially freaking out, Scott calms him down and reveals that because of the closeness the boys have had throughout their lives, his guardian has given them the opportunity to find out what exactly happened and why.
The two boys set out on a series of adventures attempting to solve the mystery. Once they consider that the case is closed in their own minds, it is time for Scott to leave for good. However, he tells Jeremy that all he has to do is call for him, and he will be able to come if the situation warrants it. As life goes on for Jeremy, he bumbles his way through adolescence—parties, sex, and booze problems.
Suddenly, his new friend and classmate, Marty Johnson, disappears for no apparent reason. Marty lives with a step father, Bruno Bashore, who is mean, horribly abusive, and unstable. Jeremy calls in Scott and together they unravel Marty's problem—saving his life and momentarily, at least, getting Bruno out of his life.
Website: www.larrywebb-author.com
Genre: Fiction
Audience: Middle Grade, Young Adult
Writing at the Ledges
Voice from the Ledges
Third anthology of poetry, essays and short stories by the Grand Ledge based writing group. Writing at the Ledges was established in 2005. In October 2008, the group published its first anthology, Small Towns: A Map in Words, and their second anthology, Seasons of Life, came out in January 2011. Both books are in their second printing.
Seasons of Life
Seasons of Life is about the changes we all go through in this journey known as life, from birth and childhood, "Spring," to the end of our time here on Earth, "Winter," and the "seasons" in-between that make up the tapestry of our existence.
Small Towns: A Map in Words
Small Towns is a wonderful collection of short stories, poems and essays celebrating life in one of the many small communities that make up the landscape of the United States.
This anthology showcases the talent of 14 Michigan authors in 52 unique pieces, including a 'murder mystery romance' novella set in Grand Ledge, Michigan.
Website: http://writingattheledges.com
Genre: Short Story Anthology